Business introduction
"Environment" "Energy" "Health"
with the keyword, aiming to be a company that can contribute to society
Our company mainly focuses on quality control operation work (factory test, installation, maintenance and operation) of various systems related to lifelines (electric power, water supply, railway) that are closely related to everyone's life, and we also provide services that meet the needs of our customers, such as the development and operation of various computer systems for general companies.
In recent years, we have been working on next-generation energy equipment that considers the global environment, such as designing, construction, and operation of solar power plants, which are renewable energies. We also sell daily miscellaneous goods and housing equipment related products to domestic and overseas customers, and deliver better products from Japan to the world (J & W) and from the world to Japan.
We will continue to work hard every day to provide better services to everyone.

Technology
Various switchboard design work
We design control panels (uninterruptible power supply peripheral panels) based on the system diagram that matches the power reception and distribution environment of the customer's equipment.
Assembling
We assemble and wire the control panel based on the blueprint (assembly diagram, wiring diagram) completed in the design work.
Quality control work
Power system monitoring and control system
In order for the electric power company to stably supply electric power to each household 24 hours a day, 365 days a year, it is necessary to monitor the supply and demand status of each supply area (supply and demand operation) and manage the electric power supply and demand of system users (system operation). We perform quality control work for monitoring and control systems that support its operation.
Power system protection device
When an abnormality occurs in the route that carries power from the power plant to each household, the protective device promptly detects the abnormality, shuts off the power transmission route, and plays the role of supplying stable power. We carry out quality control work for protective equipment that detects abnormalities in the route. We also perform quality control and maintenance work for control devices necessary for stable power supply.
Railway system (Operation management system / Train integrated management device / Wireless inter-carriage linking system)
We provide technology through quality control and maintenance work such as operation management systems, crew / passenger support systems, and wireless cooperation systems between trains and command centers, which are necessary for the safety and stable operation of trains that are closely related to social infrastructure.
Power plant
We perform quality control work for system protection devices and equipment control devices in power plants.
Water and sewage plant monitoring and control system
We perform quality control operations such as unit test of each control device in water and sewage plants, comprehensive system operation test, and on-site adjustment test at delivery destinations.
Building monitoring and control system
In order to supply stable power to the building, we perform system quality control work that controls circuit breakers and disconnectors installed in buildings and controls the power supplied by emergency generators and electric power companies.
Computer system development work
We work on designing, development and maintenance of various computer systems.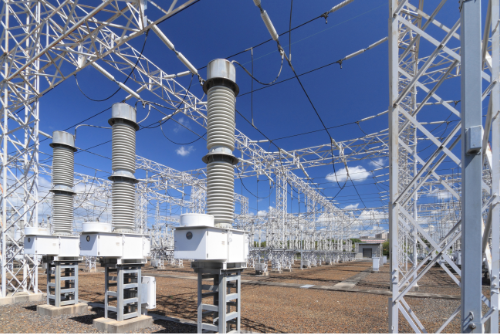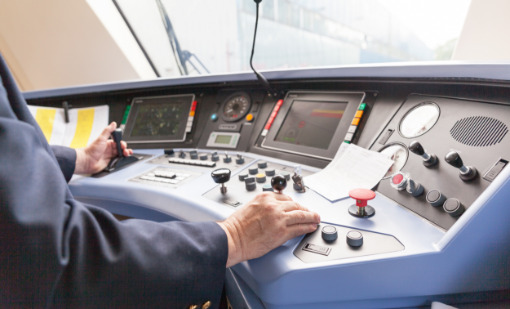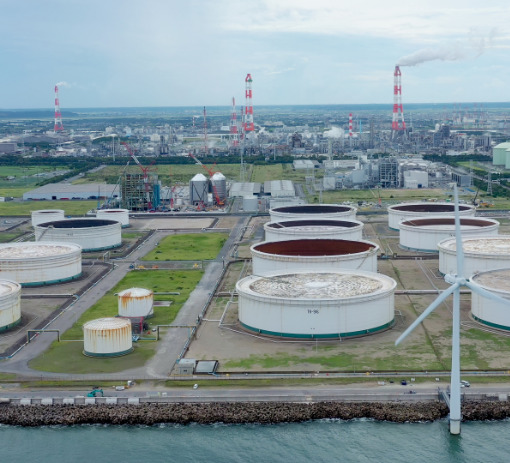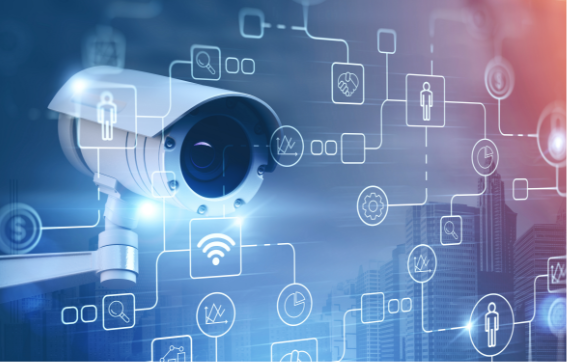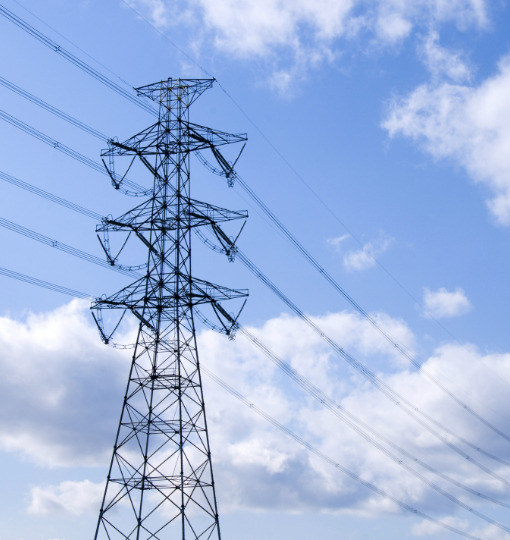 Environment
MACRO-EHP SERIES
Subcritical processing equipment that safely and reliably treats all organic waste.
■What is subcritical treatment?
It is the process of decomposing organic matter in a short period of time by hydrolysis in subcritical waters under high pressure environment. It treat medical waste safely and efficiently.
We are aiming to solve the world's waste problems and contribute to the environment, food and agriculture.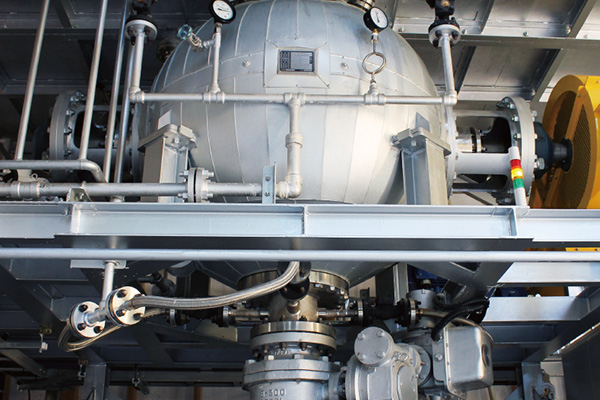 Characteristics of high-temperature and high-pressure processed products
1. Amino acids, glucose, fatty acids, minerals, etc. are decomposed into small organic substances.
2. Since the processing machine is in a sealed state, there is no unpleasant odor in the products as well as during operation.
3. The immunity of the animal and plant themselves is increased, while the growth of pests and germs are suppressed, and the production efficiency is increased.
4. Due to the sterilization by high-temperature and high-pressure treatment, the viruses such as bird flu are completely killed and make harmless.
5. Depending on the materials and methods to be processed, it can be used as feed or fuel.

Energy
Construction of an efficient solar power system
Manufacture and sale of various equipment such as solar panels, power conditioners, enclosures, high-voltage panels, etc.
Planning Phase:
Field survey, panel layout, power generation simulation, cash flow
Operation phase:
Public works, foundation, frame/panel installation, power receiving equipment installation,
Electrical wiring and plumbing, output confirmation, test run adjustment, interconnection delivery
Maintenance phase:
Electrical wiring and plumbing, output confirmation, test run adjustment, interconnection delivery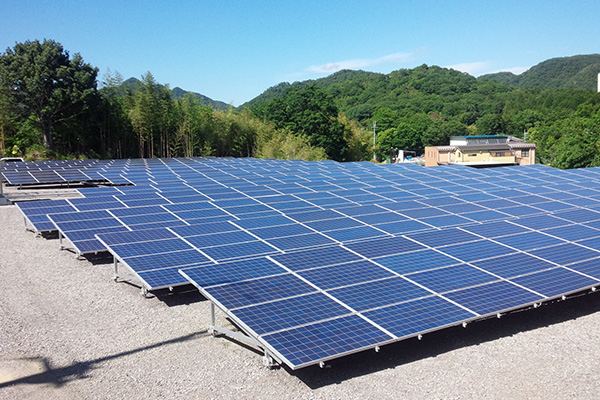 Health
Ozone generator
HYGIENIC HG-10 maintain comfortable space with deodorant and sterilization effect.
It is possible to switch the amount of ozone generated in 3 stages (strong, medium, weak) according to the environment (size / use) of the installation space. Compact & quiet design. The size of the main body is (W250×D80×H200mm).
It is compact and can be used either stationary or wall-mounted. The quiet design makes the fan noise unnoticeable even at midnight.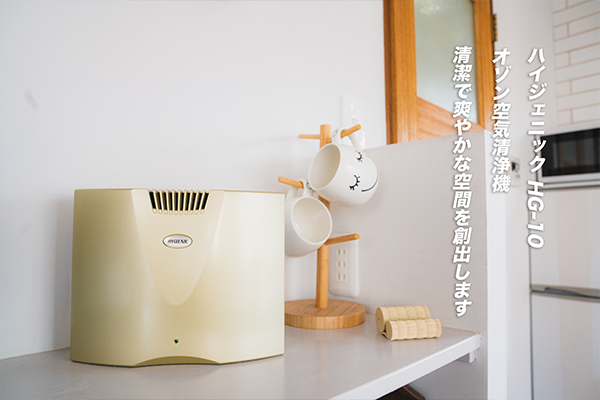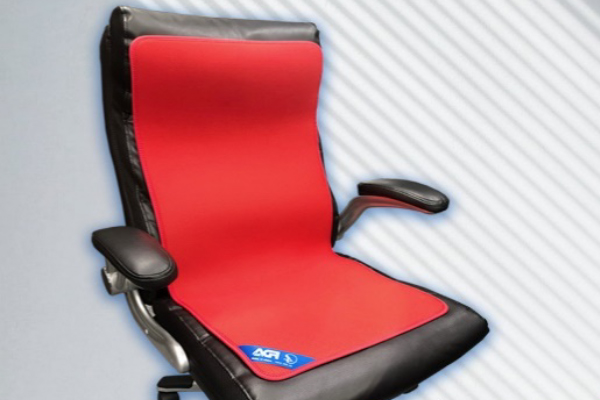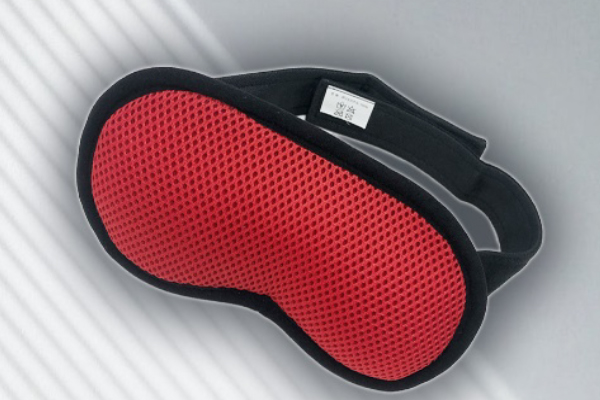 Health promotion eye mask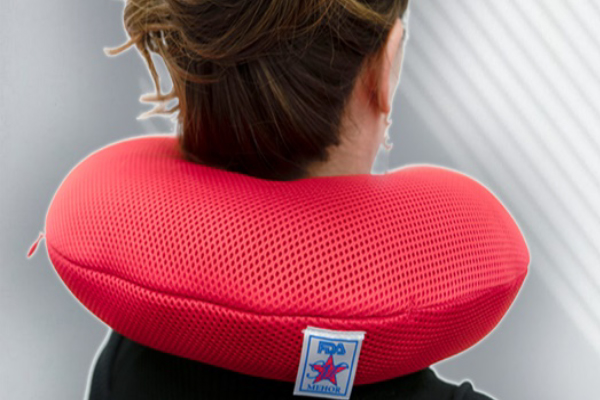 Blood circulation acceleration neck pillow